Shop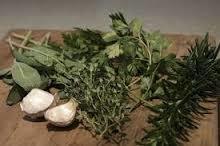 D'Olivo Neapolitan Herb Dark Balsamic Vinegar
SKU 235
Product Details
Zesty and savoury, our Neapolitan Herb Dark Balsamic has just the right amount of acidity to shine in a multitude of culinary Applications. Made from traditional herbs long used in Neapolitan cuisine including, rosemary, marjoram, thyme, garlic, and sage. It will boost your next salad, marinade or BBQ to the next level. And as always……
All natural, No artificial flavours, No thickeners, No added sugar, No Caramel colour or dyes, No artificial flavours or added ingredients whatsoever!This balsamic is progressively aged in wood barrels according to the Solera Method. It is PGI (Protected Geographic Indication) certified to come from Modena, Italy.
Olive Oil needs to be used within 14 months of the crush date unless it is a free style, then it can be up to 24 months. EVOO is a fruit juice and needs to be treated as such. Balsamic gets better with age, just like wine but needs to be kept out of the heat and sun light.
Nutritional Facts
Serving Size: 1 Tbsp (15mL)
Servings/container: 25
Amount Per Serving
Calories 10 Fat Cal 0
% Daily Value*
Total Fat 0g 0%
Saturated Fat 0 g 0%
Trans Fat 0 g
Sodium 0mg 0%
Total Carbs 3 g 1%
Dietary Fiber 0g 0%
Sugars 3 g
Protein 0g 0%
Vitamin A 0% Vitamin C 0%
Calcium 0% Iron 2%
* Percent Daily Value are based on a 2000 calorie diet
Flavored Balsamics (White)
Ingredients:
Grape must, white wine vinegar, natural flavors, naturally occurring sulfites
Save this product for later
No products were found matching your selection.