Chaabani Chili Olive Oil
00006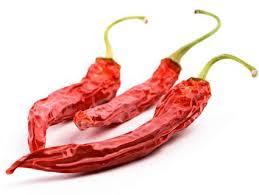 Dried red Chaabani peppers were dried in kilns that used olive wood and its smoke to dry them. The dried peppers were ground simultaneously with the olives to produce a very concentrated flavor. Crafted in a very small batch of 1000kg of olives and 40kg of smoked, dried red peppers, this mildly spicy oil is beautifully smoky and amazing on grilled prawns, grilled fish, drizzled on hummus, and as an overnight meat filet marinade. Amazing when paired with Pineapple Balsamic, Fig Balsamic and Lemongrass Mint Balsamic. The results are incredible.
Product of Tunisia
60 ml bottle:$7.95
200 ml bottle:$13.95
375 ml bottle:$19.95
750 ml bottle:$36.95
What's New In Walla Walla
Huge selection of Sparkles! Champagne from France, Sparkling Wine from USA, Cava from Spain, and Prosseco from Italy. Selections in the cooler as well. Come check it out today.