D'Olivo "Culinary Adventure" Grab & Go Gift Pack- 6, 60 ml bottles
gift-gourmet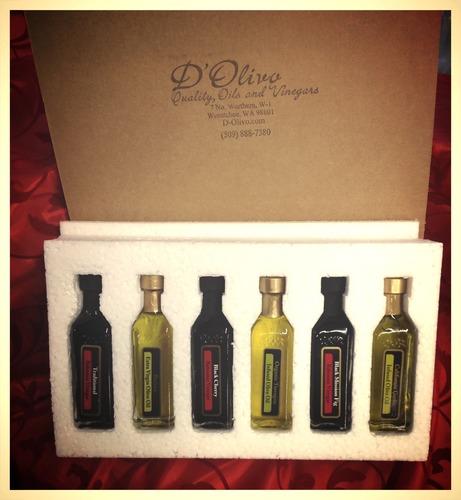 Our D'Olivo Grab & Go 6 packs consist of complimentary flavors of both olive oil and balsamic vinegars. 6, 60 ml bottles
D'Olivo Gourmet Blend:
Black Truffle Olive Oil
White Truffle Olive Oil
Serrano Honey Balsamic Vinegar
Red Apple Balsamic Vinegar
Walnut Oil
Cinnamon Pear Balsamic Vinegar
Substitutions on request.
What's New In Walla Walla
Huge selection of Sparkles! Champagne from France, Sparkling Wine from USA, Cava from Spain, and Prosseco from Italy. Selections in the cooler as well. Come check it out today.