Shop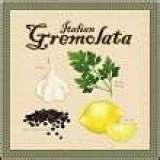 D'Olivo Milanese Gremolata Olive Oil
SKU 118
Product Details
Gremolata is a traditional Italian herb condiment consisting of fresh lemon zest, minced garlic, Italian flat leaf parsley & a hint of mint. The herbs and citrus zest are typically crushed together in a mortar to release their pungent essential oils.
Try finishing your fish with this exciting flavor combination. It is also traditionally served with osso buco, veal & other slow braised dishes to add a zip of flavor. We also recommend our Gremolata for marinating poultry, in dressings, and paired beautifully with our Sicilian Lemon White Balsamic Condimento, Jalapeno White Balsamic Condimento, Oregano White Balsamic Condimento, Grapefruit White Balsamic.
Olive Oil needs to be used within 14 months of the crush date unless it is a free style, then it can be up to 24 months. EVOO is a fruit juice and needs to be treated as such. Balsamic gets better with age, just like wine but needs to be kept out of the heat and sun light.
Serving Size: 1 Tbsp (15mL)
Not a significant source of cholesterol, dietary fiber, sugars, vitamin A, vitamin C, calcium and iron
* Percent Daily Value are based on a 2000 calorie diet
Ingredients:
Extra Virgin Olive Oil, Natural Flavors
Save this product for later
No products were found matching your selection.