Quickles (Dill Style)
00001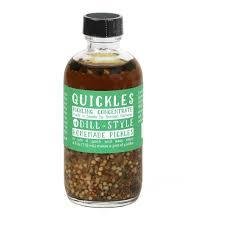 Pickling concentrate.
When we think of pickles we think Dill pickles. Who doesn't? We know there's other kinds (see our other two varieties), but dill and pickle are practically synonymous. Use this bottle with all the classic pickling vegetables: cucumbers, greens beans, asparagus, you get the gist. If you've seen it in the store, then it can be done.
What's New In Walla Walla
Huge selection of Sparkles! Champagne from France, Sparkling Wine from USA, Cava from Spain, and Prosseco from Italy. Selections in the cooler as well. Come check it out today.