Quickles (Spicy Style)
00003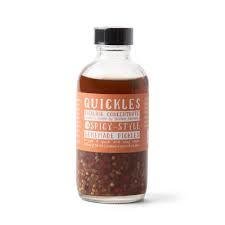 Pickling concentrate.
This pickling concentrate will take your pickles up just a notch. Red chili flakes give this mixture just a bit of heat that hit just the right spot if you're looking for a little extra something something with your fresh homemade pickles. Your finished pickles will be great on the side with your favorite tacos or a as a game-day snack.
What's New In Walla Walla
Huge selection of Sparkles! Champagne from France, Sparkling Wine from USA, Cava from Spain, and Prosseco from Italy. Selections in the cooler as well. Come check it out today.