Tea Rose Olive Oil
00011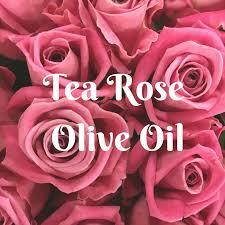 Our Natural Tea Rose Infused Olive Oil invokes the sweet lingering fragrance of late summer roses winding up a garden trellis. Its aroma is delicate and deliciously floral. Use in baking, tea cakes, quick breads, custards, ice cream, with fresh fruit, dressings, cocktails and marinades. Topically, our Tea Rose Infused Olive Oil is fabulous as a delicately scented skin moisturizer, or as a luscious hair treatment. Pairs well with Sicilian Lemon White Balsamic, Lavender Balsamic, Key Lime White Balsamic, UP Traditional Balsamic and Mango White Balsamic. It is especially amazing with Pineapple White Balsamic and with Pomegranate Quince Balsamic.
All Natural,
No artificial flavors or additional ingredients
60 ml bottle:$7.95
200 ml bottle:$13.95
375 ml bottle:$19.95
750 ml bottle:$36.95
What's New In Walla Walla
Huge selection of Sparkles! Champagne from France, Sparkling Wine from USA, Cava from Spain, and Prosseco from Italy. Selections in the cooler as well. Come check it out today.