Where Healthy Ingredients and Delicious Meals Come Together


Take the holistic approach to your health while adding a touch of culinary innovation with our premium extra virgin olive oils and balsamic vinegars.D'Olivo is certified kosher, organic, gluten-free, and Non-GMO project verified.

Bev Hat 2pack
Bev Hat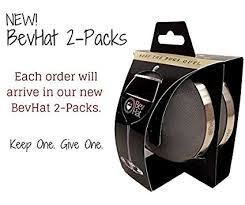 BevHat Pack includes one 2-pack (2 total BevHats). Enjoy being outdoors without uninvited bugs making a splash at your next cocktail party. From water to wine and everything in between, BevHat has you covered. Made of stainless steel. Measures 3-3/4 inches in diameter and will comfortably fit a glass up to 3-1/4 inches in diameter. Wash before use. Hand washing recommended and dry thoroughly.
What's New In Walla Walla
Huge selection of Sparkles! Champagne from France, Sparkling Wine from USA, Cava from Spain, and Prosseco from Italy. Selections in the cooler as well. Come check it out today.