Where Healthy Ingredients and Delicious Meals Come Together


Take the holistic approach to your health while adding a touch of culinary innovation with our premium extra virgin olive oils and balsamic vinegars.D'Olivo is certified kosher, organic, gluten-free, and Non-GMO project verified.

Bev Hat Bling Designer Collection
Designer Collection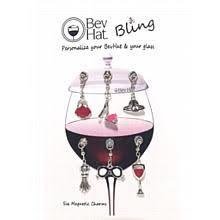 BevHat Bling Designer Magnetic Charm Collection. Set includes 6 magnetic charms to customize your BevHat or your glass. Charm designs include: red dress, pink high heeled shoe, black and white hat, silver dress, black sunglasses and red wine glass.
What's New In Walla Walla
Huge selection of Sparkles! Champagne from France, Sparkling Wine from USA, Cava from Spain, and Prosseco from Italy. Selections in the cooler as well. Come check it out today.