Where Healthy Ingredients and Delicious Meals Come Together


Take the holistic approach to your health while adding a touch of culinary innovation with our premium extra virgin olive oils and balsamic vinegars.D'Olivo is certified kosher, organic, gluten-free, and Non-GMO project verified.

D'Olivo Black Truffle Pure Olive Oil
127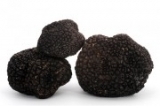 This late fall, early winter truffle is used in the making of this savory oil. A tea method is utilized which steeps the ripe truffles for extended periods of time in olive oil. The closely guarded, proprietary process yields our heady, complex Black Truffle oil. No extracts or chemicals are used in its production. Fantastic in cream-based soups, risotto or mashed potatoes!
Olive Oil needs to be used within 14 months of the crush date unless it is a free style, then it can be up to 24 months. EVOO is a fruit juice and needs to be treated as such. Balsamic gets better with age, just like wine but needs to be kept out of the heat and sun light.
Serving Size: 1 Tbsp (15mL)
Not a significant source of cholesterol, dietary fiber, sugars, vitamin A, vitamin C, calcium and iron
* Percent Daily Value are based on a 2000 calorie diet
Ingredients:

Extra Virgin Olive Oil, Natural Truffle Flavor
60 ml bottle:$15.95
200 ml bottle:21.95
375 ml bottle:$33.95
What's New In Walla Walla
Huge selection of Sparkles! Champagne from France, Sparkling Wine from USA, Cava from Spain, and Prosseco from Italy. Selections in the cooler as well. Come check it out today.