Where Healthy Ingredients and Delicious Meals Come Together


Take the holistic approach to your health while adding a touch of culinary innovation with our premium extra virgin olive oils and balsamic vinegars.D'Olivo is certified kosher, organic, gluten-free, and Non-GMO project verified.

Stony Brook Butternut Squash Seed Oil
SBBSSO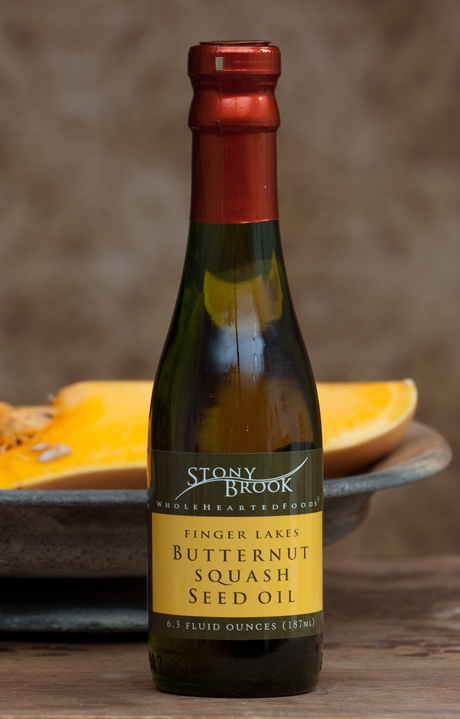 This oil is released by precise roasting and expeller pressing without the use of chemicals, excessive heat or harsh filtration. This gently processed oil contains no hydrogenated fats, chemical additives, or preservatives.
Ingredient: 100% pure butternut squash seed oil, not a blend.
Flavor profile: warm, buttery, nutty taste reminiscent of cashew or peanut
Uses: sauteing, grilling,or roasting vegetables and meats, or as a flavoring oil on prepared dishes. Smoke point of 425 F.
Shelf life: one year. Store in refrigerator to extend shelf life.
Nutrition: Oil is high in polyunsaturated fat, and less than a third of the saturated fat in butter. Rich in Vitamin E. No trans fat or cholesterol. The oil contains only one ingredient: oil from roasted pressed varietal squash seeds. We produce the oil in small batches, ensuring a level of quality from seed to bottle to shelf. Butternut Seed oil's nutty taste makes a great replacement for nuts in baked goods or stuffings for those with nut allergies.
Brand:
Stony Brook Seed Oil
What's New In Walla Walla
Huge selection of Sparkles! Champagne from France, Sparkling Wine from USA, Cava from Spain, and Prosseco from Italy. Selections in the cooler as well. Come check it out today.